Neoasia partners Sing Investments & Finance Limited to provide one of the most attractive rates for hire purchase financing to customers
November 04, 2021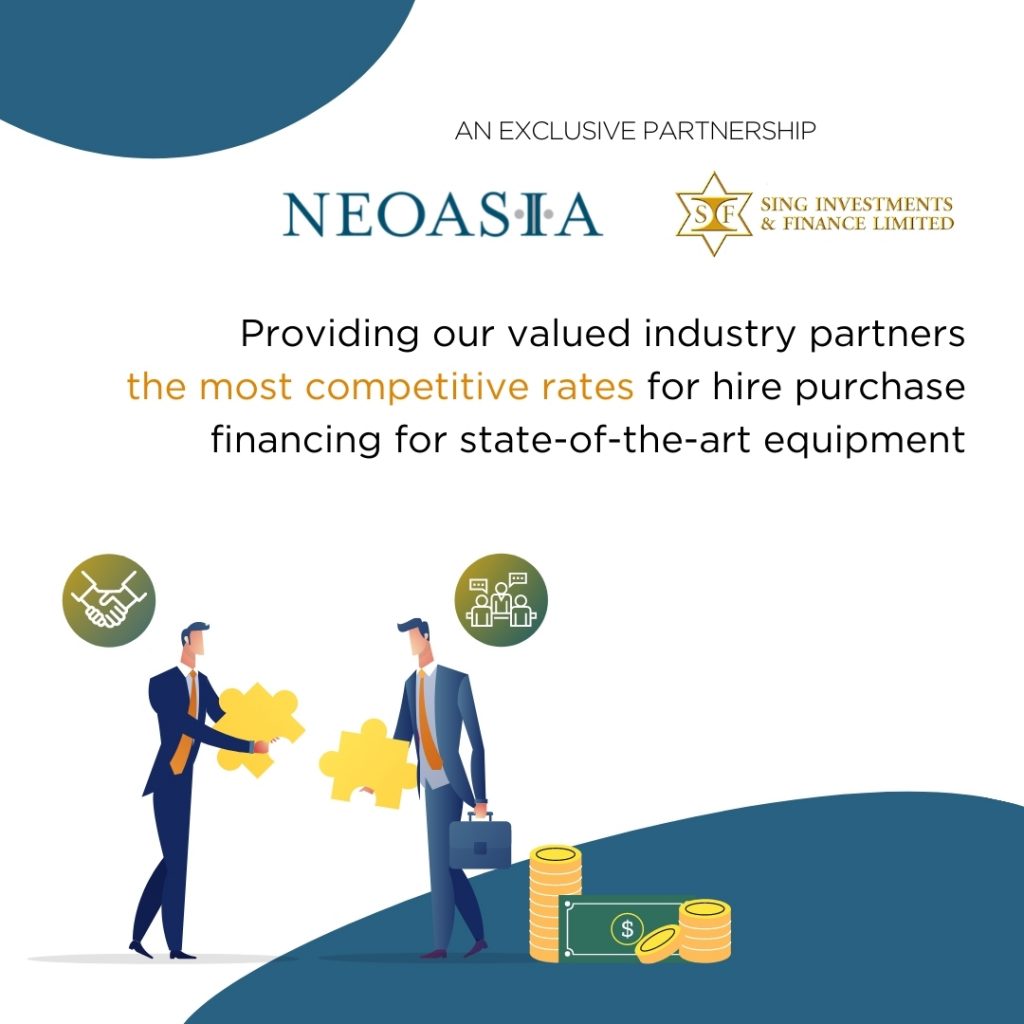 SINGAPORE, 02 November 2021 – In a first of its kind strategic collaboration to provide a one-stop solution for customers, Neoasia Singapore has partnered Sing Investments & Finance Limited to offer one of the most competitive rates for hire purchase financing of Neoasia equipment.
Sing Investments & Finance Limited has more than 50 years of lending experience in the financing arena in Singapore, having been listed on the Singapore Stock Exchange in July 1983. We are positive that this tie-up with an experienced financing partner will offer expedited service with competitive rates to our valued industry partners, ensuring that they will always have their hands on the latest ground-breaking equipment from market leaders.
The exclusive partnership with Sing Investments & Finance Limited is in line with Neoasia's fundamental commitment to help our customers achieve the highest level of results, safety, and comfort. As the foremost distributor of medical aesthetics and dermatological technologies in the region, we have an unrivalled understanding of our customers' needs and endeavour to deliver the best customer service.
"We understand that time is of the essence. We want to provide our best assistance to all our customers to have the most enjoyable experience when purchasing equipment from us. I am certain that with this strategic partnership and the great after sales service from the team, every experience would be a good one", said Ms Glynise Peh, COO of Neoasia.
Neoasia is highly committed towards building long-term partnerships with our customers and continues to seek ways to provide our best support for a positive journey with us.
For more information on how you can enjoy these interest rates as Neoasia's valued customer, please contact us.